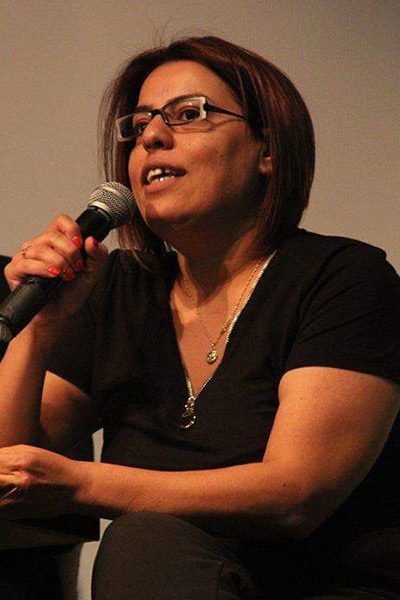 Koloud has been a media professional for 18 years. She started her career after her studies at Ilam Center, as a media researcher. In 2008, she joined Bukra Website in an effort to create a different kind of journalism. Today, Masalha is the CEO of I'lam – Arab Center for Media Freedom, Development and Research, as well as the executive editor of Bukra Website, the first Arab website that focuses on social issues.
Alongside her work at Ilam and Bukra, Masalha is involved in a number of public projects aimed to empower the Arab public and reassert its presence in Israeli media.
Her previous studies focused, among other issues, on the image of Arabs in Israeli media and human rights discourse in Israeli media.
Masalha has also been involved in a number of documentaries and doco-dramas, focusing on women right issues, as well as political, cultural and gender issues in Arab society.
Laura lives in Haifa, and serves as Deputy CEO of Shaharit: a think tank and a leadership incubator aimed to diverse Israeli politics and create politics of common good. Prior to that, Laura was the Head of Mechinat Rabin: a Leadership Academy for youth. She taught courses on Economics, Gender, Society and Government at the Academic college of Emek Yezreel and the Rabin Leadership Academy, among others.
She served as Director of the One Voice Movement, that promoted the two-states solution.
Prior to that, she was the Parliamentary Advisor for Knesset Opposition Leader, MK Shelley Yechimovich.
Laura has a Master's Degree in Public Policy and a BA in Political Sciences and Sociology, both from the Hebrew University, and spent a year at New York University on a Paths to Peace Fellowship leadership program for Israelis and Palestinians.
Laura is one of the establishers of the activist group "Generation 1.5" – young Russian speaking Israelis, as she was born in Ukraine and immigrated to Israel at the age of 6.
Mohammed is a member of the Hadash party and a social and political activist. In the past, he was a parliamentary aid to DR Yousef Jabareen .He doctoral candidate in the political science department at Haifa University. His academic focus ins on clans in the Arab communities in Israel, the PA, and Jordon. He wrote his MA on the fading power of the Arab parties in municipal elections in Israel, a paper that was awarded outstanding academic work by the Israeli Association for Political Science. Khlaile teaches at Oranim College in the civics and sociology department.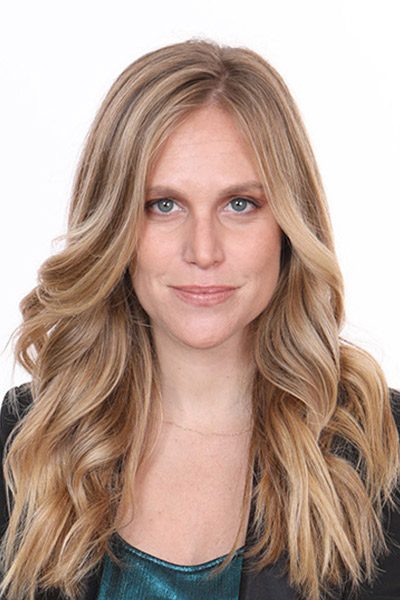 Chen is a News correspondent and TV host, staff journalist at Ha'Makor, channel 13's investigative and newsmagazine TV program. Liberman began her career in journalism during her army service, where she was a member of the IDF radio station, first as a foreign affairs correspondent and then as a crime reporter. She graduated from the City University of New York with a B.A in history and returned to Israel as the head of the culture news desk for channel 10 news. Liberman has made special documentary projects for the evening news about various subjects such as the Israeli law against abortion, the younger generation of Israeli-Palestinians, sexual harassments and the price women pay for exposing their story, and the politics of archaeology, among others. In addition, she has served as a Gesher fellow, strengthening the linkages between Israel and the Jewish diaspora, and an ROI fellow, a young leadership program.
City Council, Tel-Aviv Jaffa
Abed is a city council member in the Tel-Aviv Jaffa municipality, where he sits as part of the coalition. He is a founder and member of the Young Yaffa movement, which he represents in the municipality. His primary focus revolves around organizing the Arab community in Jaffa and their social and cultural isolation from the rest of their city. Abed is writing his MA in Tel Aviv University in political science, focusing on the Palestinian community in Jaffa. He blogs at Haoketz.
Chairwoman, Association for Ethipoian Jews
Efrat is a Ph.D. candidate in Sociology at Tel Aviv University, teacher, activist and the chairwoman of the Association for Ethiopian Jews. She was born in Ashdod and lives in Tel Aviv. She has a master's degree in politics and government from the Ben-Gurion University of the Negev and now researching the fluidity of citizenship in Israel. In the course of her studies, she established the'"Ethiopolitics", reading group for students of Ethiopian descent who wanted to broaden their knowledge of Ethiopian history and issues of identity and racism in Israel and elsewhere.
In 2015, following the success of the reading group, she initiated and prepared an academic course in the university's Department of Politics and Government. The course, Black Identity in a White Space: The Ethiopian Population in the Israeli Context was part of the Program for Specialization in Politics until 2017. She also taught this course as part of the program of Jewish Studies for working people at the Ono Academic College. In 2012 she established the Ra'av (Hunger) publishing house in Beersheba with the aim of adding color to the Israeli bookshelf. She edited its first book of translated poetry, Kushila'imashelahem—Antologia zmanit leshira shekhora (Kushila'imashelahem—A temporary anthology of black poetry).
In 2010–2012 she served as the spokesperson for the Israeli Association for Ethiopian Jews and published opinion pieces on racism in general and institutionalized racism in particular. In 2010 she started the Young Ethiopian Students blog, inviting critical thinking and challenging the establishment and academic narrative of the Aliya (immigration) and absorption of Ethiopian Jews. Yerday wrote for two years the "Shekhora mi'skhor" (blacker than black) column in Hamakom hakhi kham bagehinom (the hottest place in hell)—an independent magazine on socio-economic topics, and today she frequently writes for "Haaretz." She was the head of the research group "Ethiopians Jews: Rewriting Their Story" at Van-Leer Jerusalem Institute between 2015-2018.
Fida is a councilwoman of the municipality of Lod since 2018. She received a master's degree in urban planning from Ben-Gurion University in Beersheba. She believes that land and housing policy issues are central to combating inequality for Palestinian citizens of Israel in Lod.
Fida is one of the founders of the "Khatwa" Youth Movement in Lod and Ramleh, where she is building a foundation to develop and build housing projects for Palestinian youth. Katwah organized activism against house demolitions in Dahamash, an unrecognized village near Lod.
Fida worked for many years as a youth leader in Lod and around the country in various fields, chiefly raising awareness on identity and gender equality within the framework of Women Against Violence. She is one of the founders of the "Love in the Time of Apartheid" a campaign aimed at creating solidarity between different Palestinian communities and people. She also was active in "Prawer Will Not Pass", a campaign against the Prawer Plan.
Fida believes that real change comes from stakeholders and through grassroots actions. Real change involves the participation of everyone:   women, workers, students, homemakers, academics, regardless of ethnicity, religion, gender, or age.
Director, Erez Network pre- military academies

Stav is the director of Erez Network which consists of six educational gap year's programs around Israel, called Mechina. In his previous role, Gill served as Director of the Be'eri Pre-Military Preparatory Program, promoting diverse and socially-committed young leadership in Israel. He also served in the IDF for seven years as an officer within a combat unit. Gill is the Founder and a board member of the Yahav Program, which promotes ideological education and training National Service volunteers in the Kibbutzim Movement. Gill holds a B.A in Political Science and M.A in Educational System Management, both from Tel Aviv University.
He lives in Beit Berl with his wife and son.