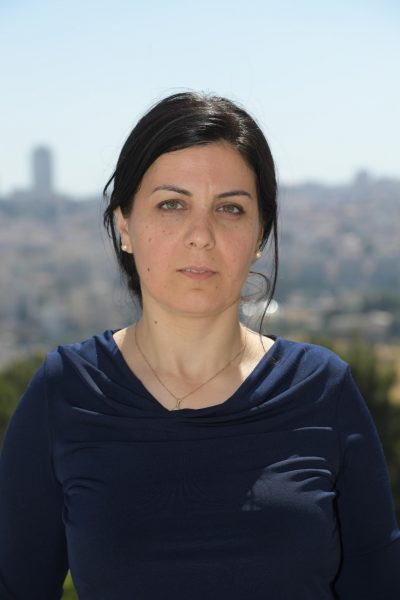 Urban planner, Arab Center for Alternative Planning
Dr. Enaya Banna is a landscape architect and urban planner, who holds a PhD in Urban Planning from the Technion. Her research work focuses on participatory planning in Arab communities.  
She has served as consultant to the head of the Planning Administration on housing and planning in Arab towns in Israel.  She worked for ten years as urban planner for the Arab Center for Alternative Planning (AC-AP), representing Arab-Palestinian interests in planning, territory, housing and development. Dr. Banna  is currently  head of planning for Wadi Iron, an all Palestinian regional planning council.
Avner was born in the Israeli city of Rehovot and raised in the religious- Zionist community. During his army service, he served in the special forces of the paratroopers brigade, where he attained the rank of staff sergeant. A year after he was discharged he joined Breaking the Silence as a researcher and tour guide with a focus on working with world Jewry and later became director of the Public Outreach. Since August of 2017 he is the organization's Executive Director.
Avner holds a B.A. in Social Work from Tel Aviv University and an M.A from the Institute for the Study of Human Rights in Columbia University NY.
Lawyer, political and social activist
Riham is a lawyer and political activist from Abu Snan village in Upper Galilee. She received her law degree from Hebrew University and works as a human rights lawyer, first at Gaby Lasky & Associates, and today with adv. Michal Pomeranz. Riha represents Palestinian detainees in military courts, anti-occupation, and human rights activists. Before her legal work, Riham was a parliamentary advisor for MK Aida Toma-Souliman during her period as chair of the committee for the advancement of women and gender equality.
Riham is a member of the central committee in the Communist party and a member of the Hadash national secretariat.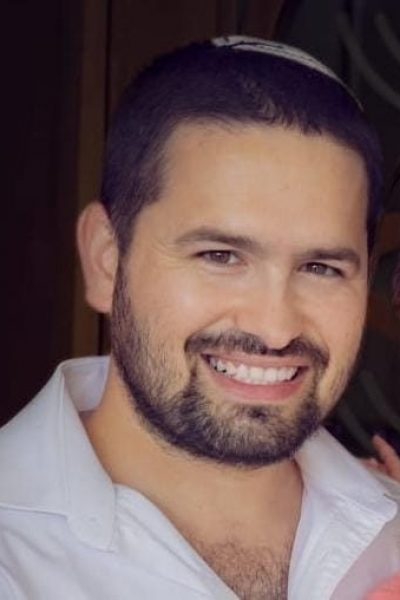 Director of Policy, Katznelson Center
Aviad is the policy director of the Berl Katnzelson Center and a board member of "Oz Ve'shlom – A Religious Jewish Peace Movement." In the past, Aviad served as a policy advisor for the minister of Welfare and worked in the government and society in the Prime Minister's Office.
He is involved in many projects, specifically around workers' rights.
Aviad lives in Jerusalem with his pattern Hodaya and their children Reut and Hallel.