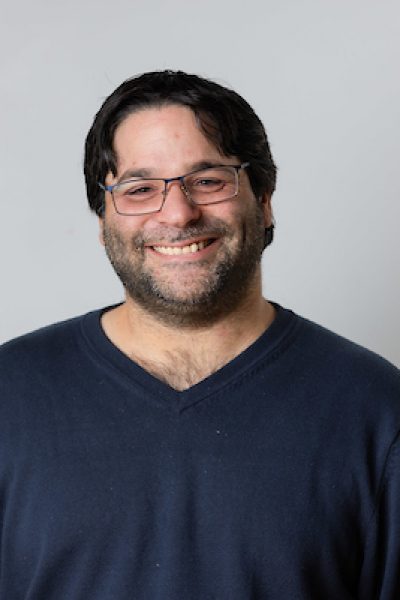 Social entrepreneur and director of the Shaked-Luza initiative, focusing on business development in mixed cities. Served as the chairman of the Israeli Youth Centers' Association; founded and ran the Lod Youth Center;  one of the founders of Jindas Lod Urban Renewal Organisation; and founder of the Students' Community in Lod. Before that, he was active as chair of the Student Union at Oranim College and part of the governing body of the National Student Union. He is in the ESU, a team of professionals documenting Ethiopian Jewish heritage.
Deputy Executive Director of Programs, Abraham Initiatives
Ola joined The Abraham Initiatives in 2015 as the Director of Leadership and Development Initiatives, bringing extensive experience in coordinating projects focused on Arab leadership, inter-cultural dialogue, and women's empowerment. She is now the Director of the Safe Communities initiative. Prior to joining The Abraham Initiatives, Ola worked at the Women Against Violence Association for eight years, serving as the coordinator of the awareness-raising and representation of women in decision-making positions projects. Ola sees working in an Arab-Jewish environment as one step closer to building a shared society in Israel. She holds a B.A. in Psychology and Education from Bir-Zeit University and completed a course in informatics from Technion.
Director of Partnerships at Tamam Initiatives
Serves on the council of Tamam Iniatives: a forum of business generation and social-economic change in the Negev. In this context, Azadin coordinated between twelve different businesses.
Azadin holds a Medical Laboratory degree from the University of Jordan for Sciences and Technology.  He is a social-political activist in the city of Rahat and in the Negev.
Head of the Ultra-Orthofox Theme, Shaharit Think Tank
Manager of the the "Petach Merkhav" Center in Ashdod, for the Professional Inclusion of the Haredi Sector. She writes in a weekly opinion column in the local Ashdod newspaper, in which she deals with the boundaries and divisions between Haredim and Israeli society. A social activist in projects that deal with the creation of a common, cross-sectoral leadership in Israel, she is a student of the Department of History and Sociology at Open University and has previously worked as the Community Relations Coordinator of "Shorashim", the Center for Jewish Culture in Tel Aviv.