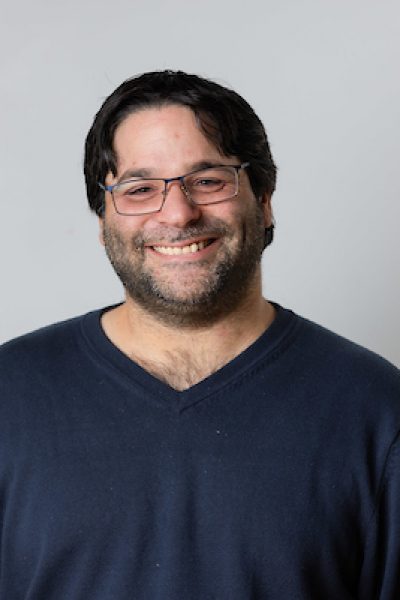 Social entrepreneur and director of the Shaked-Luza initiative, focusing on business development in mixed cities. Served as the chairman of the Israeli Youth Centers' Association; founded and ran the Lod Youth Center;  one of the founders of Jindas Lod Urban Renewal Organisation; and founder of the Students' Community in Lod. Before that, he was active as chair of the Student Union at Oranim College and part of the governing body of the National Student Union. He is in the ESU, a team of professionals documenting Ethiopian Jewish heritage.
Deputy Executive Director of Programs, Abraham Initiatives
Ola joined The Abraham Initiatives in 2015 as the Director of Leadership and Development Initiatives, bringing extensive experience in coordinating projects focused on Arab leadership, inter-cultural dialogue, and women's empowerment. She is now the Director of the Safe Communities initiative. Prior to joining The Abraham Initiatives, Ola worked at the Women Against Violence Association for eight years, serving as the coordinator of the awareness-raising and representation of women in decision-making positions projects. Ola sees working in an Arab-Jewish environment as one step closer to building a shared society in Israel. She holds a B.A. in Psychology and Education from Bir-Zeit University and completed a course in informatics from Technion.
Director of Partnerships at Tamam Initiatives
Serves on the council of Tamam Iniatives: a forum of business generation and social-economic change in the Negev. In this context, Azadin coordinated between twelve different businesses.
Azadin holds a Medical Laboratory degree from the University of Jordan for Sciences and Technology.  He is a social-political activist in the city of Rahat and in the Negev.
Social and Culture Jerusalemite Activist
Yael Gidanyan, a Jerusalemite of Jewish-Iranian descent, is an entrepreneur and artist. She is the Director of The Jerusalem Conference on Massortiyut, and chair of the "Kehilot Sharot – Singing Communities" organization (promoting Piyut). She writes and lectures on Jewish-Iranian culture and about Jerusalemite identity. For ten years she has been involved in Israeli-Palestinian relations and served for four years as chair of the Interfaith Encounter Association. She has directed Program 120 for Multicultural Political Leadership at the Shaharit Organization. As a youth, she served as chair of the Youth and Student Council of Jerusalem. As a university student, she represented the Faculty of Humanities in the Hebrew University Student Union. She has facilitated workshops on intercultural work around the world. She holds an M.A. in Islamic and Middle Eastern Studies from the Hebrew University, where her thesis was on the perception of Palestinians towards volunteers and EU organization employees working in the territories, and she wrote a final paper on children's literature in Iran.
Former grant officer in the New Israel Fund, responsible for the following themes: gender equality, combatting racism, separation of Church and State, shared society, and housing. Fellow in the Van Leer Institute group: "When the Local Meets the Global: On Blackness, Identity, and Political Activism in the Ethiopian Community in Israel. She served as the communications director and substitute director at the Association for Ethiopian Jewry. She holds an MA in Psychology and Classical Studies from Tel Aviv University.
Senior Consultant, National Committee of Arab Local Councils
Ameer Bisharat is a lawyer and entrepreneur focused on municipal and business management. He serves as a Senior consultant and economic advisor for the National Committee of Arab Local Councils in Israel, and is the director of the Rahat Industrial Zone Administration.
Ameer is responsible for the National Committee's activities in the following areas: Employment and adequate representation, Hi-tech, industrial areas, transportation and infrastructure, local authorities, and housing. He partners with civil society organizations on advocacy related to the various government ministries' activities. Ameer also serves as the public representative for Arab society in the implementation team for the Housing Chapter in Government Resolution 550, and is a member of the Executive Committee of the Heschel Center for Sustainability.
Ameer holds an LL.B, a master's degree in administration and public policy from the University of Haifa, a master's degree in law specializing in human rights from the College of Management, and a master's degree in geography, urban and regional planning from the Hebrew University of Jerusalem.
Head of the Ultra-Orthofox Theme, Shaharit Think Tank
Manager of the the "Petach Merkhav" Center in Ashdod, for the Professional Inclusion of the Haredi Sector. She writes in a weekly opinion column in the local Ashdod newspaper, in which she deals with the boundaries and divisions between Haredim and Israeli society. A social activist in projects that deal with the creation of a common, cross-sectoral leadership in Israel, she is a student of the Department of History and Sociology at Open University and has previously worked as the Community Relations Coordinator of "Shorashim", the Center for Jewish Culture in Tel Aviv.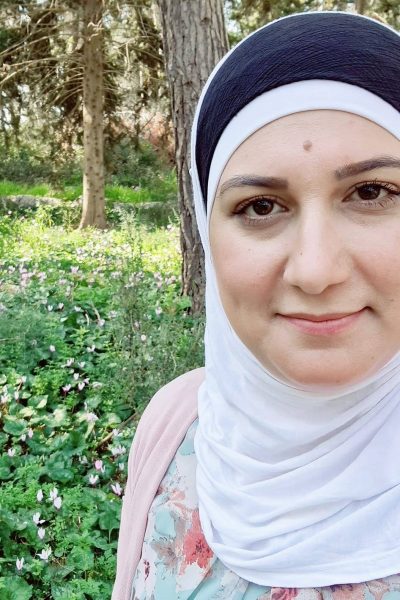 Director of Omnia, a social activist in Lod,  a community social worker, holds an MA in Legal studies. Rana founded the Women of Omnia, a community of Arab Women Activists in Lyd and Ramleh. The community was active for six years, running various initiatives until, in January 2022, the community formed an NGO that Rana Directs.
Omnia coordinates communities of women, active in advancing the quality of life for residents of Lod, strengthening Arab women's status in the community, and encouraging social and political involvement among Arab women.
Ahmad Muhanna is the director of Qudra – an Arab Donors' Network working to build and strengthen Arab responsibility and communal resilience through strategic giving. During the COVID crisis, Ahmad served as a consultant for the senior government staff responsible for the Arab Sector.
In the past, Ahmad founded and ran Amanina – an organization committed to building volunteer networks in Arab communities. Before that, Ahmad was the parliamentary aid for MK Ahmad Tibi.
Calcalist picked him for their 36 Under 36 social influencers and Globes 40 under 40 up and coming leaders.
He is currently studying for an MA in NGO management.
He was born and raised in Um El Fahem and is the father to Omar and Nour.
Michal Sella is the Executive Director of Givat Haviva – the Center for Shared Society, and an expert in Israeli politics and public policy. She has extensive experience working with governmental bodies both in Israel and abroad, working as the Director of the Center for Policy Change at Shatil – New Israel Fund, a parliamentary advisor at the Knesset; a journalist and co-editor at Channel 2; a co-founder of The Whistle (the Israeli fact-checking NGO) and a pedagogical coordinator at Hashomer Hatzair youth movement. She holds a master's degree from Oxford University in public policy, as well as bachelor's degrees from Tel Aviv University in history and journalism. She lives in Tel Aviv with her partner and child.
Founder and director of the Nivcharot movement, promoting Ultra-Orthodox women's presence and leadership. She is a lecturer, writer, film producer, and artist.
Esty runs the podcast "spoken Ultra-Orthodox" on the intersections between the Ultra-Orthodox community in Israel. IN 2014, Esty directed "Barren" on early motherhood and large families. In 2020 she produced the documentary "Who Knows One" on COVID and Passover.
Esty won the Yaari Prize in 2017 and the Rappaport Prize for Female Leadership and was voted one of Israel's 20 leading female activists in 2018 in Globes Magazine.
In 2021 the movie, Woman of Valour,  a documentary on Esty's activism came out.
These days she is working on a feature length film and a book of poems.
Political Advisor, Council for heads of Arab Municipalities
Abed Shehade serves as a political consultant for the Council of Heads of Arab Municipalities. In addition, Abed works in civic engagement on urban planning and housing issues.
In the past, Abed's primary focus was education, and he served as the principal of the first Arab public school in Lod.
Abed Shehade holds a BA in education and an MA in Urban Planning.
He lives in Lod with his partner Hiba, and his children Hussain and Mag'dal.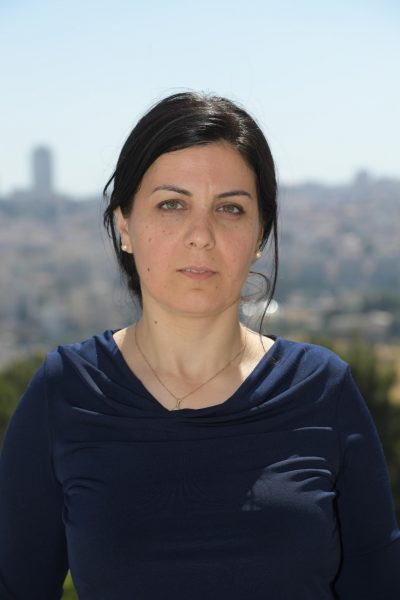 Urban planner, Arab Center for Alternative Planning
Dr. Enaya Banna is a landscape architect and urban planner, who holds a PhD in Urban Planning from the Technion. Her research work focuses on participatory planning in Arab communities.  
She has served as consultant to the head of the Planning Administration on housing and planning in Arab towns in Israel.  She worked for ten years as urban planner for the Arab Center for Alternative Planning (AC-AP), representing Arab-Palestinian interests in planning, territory, housing and development. Dr. Banna  is currently  head of planning for Wadi Iron, an all Palestinian regional planning council.
Avner was born in the Israeli city of Rehovot and raised in the religious- Zionist community. During his army service, he served in the special forces of the paratroopers brigade, where he attained the rank of staff sergeant. A year after he was discharged he joined Breaking the Silence as a researcher and tour guide with a focus on working with world Jewry and later became director of the Public Outreach. Since August of 2017 he is the organization's Executive Director.
Avner holds a B.A. in Social Work from Tel Aviv University and an M.A from the Institute for the Study of Human Rights in Columbia University NY.
Lawyer, political and social activist
Riham is a lawyer and political activist from Abu Snan village in Upper Galilee. She received her law degree from Hebrew University and works as a human rights lawyer, first at Gaby Lasky & Associates, and today with adv. Michal Pomeranz. Riha represents Palestinian detainees in military courts, anti-occupation, and human rights activists. Before her legal work, Riham was a parliamentary advisor for MK Aida Toma-Souliman during her period as chair of the committee for the advancement of women and gender equality.
Riham is a member of the central committee in the Communist party and a member of the Hadash national secretariat.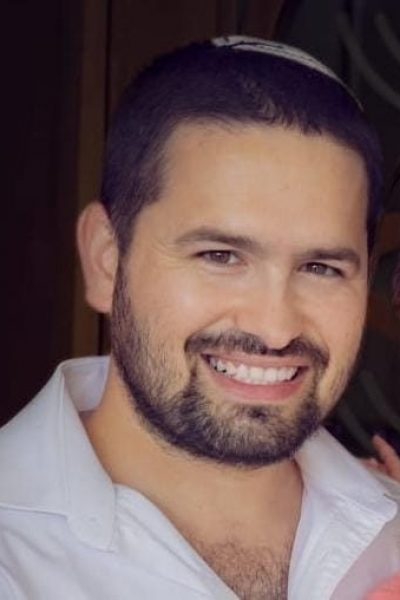 Director of Policy, Katznelson Center
Aviad is the policy director of the Berl Katnzelson Center and a board member of "Oz Ve'shlom – A Religious Jewish Peace Movement." In the past, Aviad served as a policy advisor for the minister of Welfare and worked in the government and society in the Prime Minister's Office.
He is involved in many projects, specifically around workers' rights.
Aviad lives in Jerusalem with his pattern Hodaya and their children Reut and Hallel.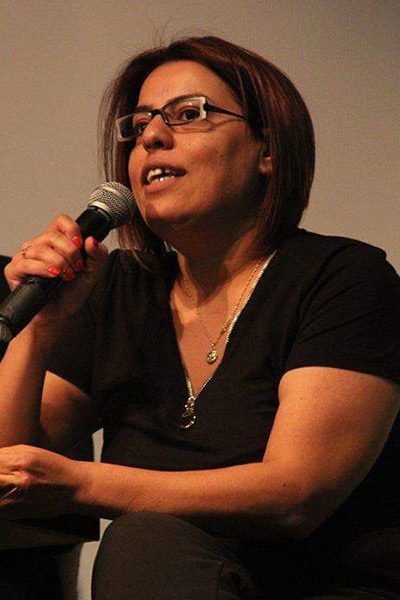 Koloud has been a media professional for 18 years. She started her career after her studies at Ilam Center, as a media researcher. In 2008, she joined Bukra Website in an effort to create a different kind of journalism. Today, Masalha is the CEO of I'lam – Arab Center for Media Freedom, Development and Research, as well as the executive editor of Bukra Website, the first Arab website that focuses on social issues.
Alongside her work at Ilam and Bukra, Masalha is involved in a number of public projects aimed to empower the Arab public and reassert its presence in Israeli media.
Her previous studies focused, among other issues, on the image of Arabs in Israeli media and human rights discourse in Israeli media.
Masalha has also been involved in a number of documentaries and doco-dramas, focusing on women right issues, as well as political, cultural and gender issues in Arab society.
Mohammed is a member of the Hadash party and a social and political activist. In the past, he was a parliamentary aid to DR Yousef Jabareen .He doctoral candidate in the political science department at Haifa University. His academic focus ins on clans in the Arab communities in Israel, the PA, and Jordon. He wrote his MA on the fading power of the Arab parties in municipal elections in Israel, a paper that was awarded outstanding academic work by the Israeli Association for Political Science. Khlaile teaches at Oranim College in the civics and sociology department.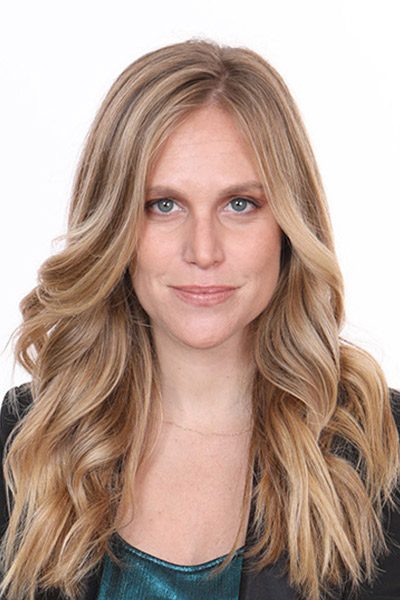 Chen is a News correspondent and TV host, staff journalist at Ha'Makor, channel 13's investigative and newsmagazine TV program. Liberman began her career in journalism during her army service, where she was a member of the IDF radio station, first as a foreign affairs correspondent and then as a crime reporter. She graduated from the City University of New York with a B.A in history and returned to Israel as the head of the culture news desk for channel 10 news. Liberman has made special documentary projects for the evening news about various subjects such as the Israeli law against abortion, the younger generation of Israeli-Palestinians, sexual harassments and the price women pay for exposing their story, and the politics of archaeology, among others. In addition, she has served as a Gesher fellow, strengthening the linkages between Israel and the Jewish diaspora, and an ROI fellow, a young leadership program.
City Council, Tel-Aviv Jaffa
Abed is a city council member in the Tel-Aviv Jaffa municipality, where he sits as part of the coalition. He is a founder and member of the Young Yaffa movement, which he represents in the municipality. His primary focus revolves around organizing the Arab community in Jaffa and their social and cultural isolation from the rest of their city. Abed is writing his MA in Tel Aviv University in political science, focusing on the Palestinian community in Jaffa. He blogs at Haoketz.
Deputy Mayor of Tel Aviv-Jaffa

Chen is serving as Deputy Mayor and is in charge of the welfare and public health administration. She is very interested in implementing a practice of distributive justice and transferring the discourse from equality to fairness. She wants to deepen the factors and create prevention, that will enable a holistic approach that sees the individual in all its diversity and life circumstances.
Arieli, 43, is an Israeli feminist lesbian who involved in social activism for 20 years.
Chen was the Chairperson of the LGBTQ umbrella organization. In her position as Chairperson, Chen led the Aguda to significant achievements for the LGBTQI community in Israel: negotiating with the Treasury Ministry to increase the budgets for community organizations, leading the most massive demonstration in the history of the LGBTQI community, creating structures for a joint discourse among all the LGBTQI community organizations, initiating an innovative project to train and mentor community members running or local elections in October 2018, among other milestones for the community.
Chen is a leading figure of the Israeli feminist movement; and one of the founders of the women's movement that began in December 2018 as a result of the women's protest, uniting Arab and Jewish women to work together to change reality.
She is a past Spokesperson and Political Advisor to Merav Michaelli of the Labor Party, in the liberal democratic wing, who is widely considered a leading feminist public figure in Israel.
Chen is also the co-founder and CEO of DUGRI, a new social enterprise building cooperation within Israeli civil society – working through networking and a digital platform to encourage people and organizations in the civil society in Israel to work together for the greater good. She worked as a business consultant for women's business social business. gave lectures all over the country on subjects of body imagery and fat phobia She is a board member of "Itach Maaci"- women lawyers for social justice; she represented the city on the board of directors of Tel Aviv Museum of Art and "Ahuzat hahof," a municipal company owned by the Tel Aviv-Jaffa the municipality, which has been operating parking lots throughout Tel Aviv-Jaffa; she is part of the Advisory Committee and a board member of "Matsmichim"- NPO to reduce violence in the education system and board member of the LGBTQ umbrella organization.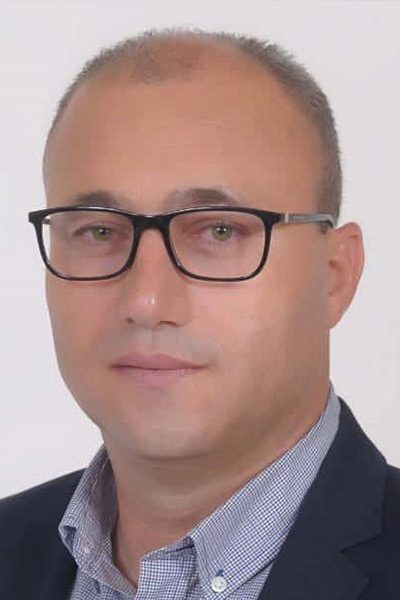 Nidal is al lawyer and a consultant to various non-governmental and media initiatives. Today he acts as deputy mayor of Tamra. Until recently (2018), Nidal ran the committee against racism in Israel, and in 2013 served as the substitute director of MUSAWA – The Palestinian Center for the Independence of the Judiciary and the Legal Profession.
Between the years 2006-2008, Nidal published the sports weekly in Arabic, "Dunia Al-Riada Ulshabab." Between the years 2014-2015, he anchored the television program, "Our Rights" on HALA TC, interviewing human rights activists on various issues.
In 2003, and a community organizer at MUSAWA Nidal was a founder of the Committee Against Racism in Israel, a coalition of organizations from different communities fighting racism through solidarity and joint work across racial lines.
As an activist in Tamra, Nidal leads struggles alongside others against violence in the community and the proliferation of illegal guns. He ran the local committee against illegal weapons in his community, an initiative of various organizations in the city. In 2018 he was elected for city council and deputy mayor.
Nidal frequently writes op-eds in Hebrew and Arabic on human rights issues.
He is the father of twin girls.
Department of Education Director, Southern Galilee Regional Council
Limor grew up in an agricultural town, Gan-Or, in Gush Qatif. In the last sixteen years is a resident of the religious Kibbutz, Ma'ale Gilboa. She has a BA in criminology, sociology and anthropology, and an MA in the sociology of education. She also holds a teacher's degree in literature. Limor worked for many years as a counselor, coordinator, and director of many informal education programs. She is a co-founder of' "Torah and Avodah Seminary" — an education program for Liberal Religious Zionism. In recent years Limor ran the educational department for youth math for the Religious Kibbutz movement and was a member of the movements secretariat. Over the years, Limor was active in various social initiatives in the fields of feminism, shared society, and struggles against racism. She is a member of the regional council Emek Hama'ayanot general assembly, and a member of the council's economic board of directors. She is a member of the Religious Organizations Coalition to combat prostitution in Israel, a member of the board of Beit Lochamei Hageta'ot, and the steering committee of Forum Dov Lautman.
Limor is married to Aviad and a mother of four.
Mayor, Baqa Al-Gharbiyyah
Morsi was born in 1973 at Baqa Al-Gharbiyyah border village (City since 1996). Dr. Abo Mokh is a graduate of the Arab Orthodox College (High School) at Haifa in 1991. He studied Law at Coventry in England. Abo Mokh worked for 15 years as a criminal defense lawyer.
In 2011, he was chosen to be the Mayor of Baqa Al-Gharbiyyah, population 30000, while he was 37 years old. In 2015 he won the local municipality elections again and became a mayor for a second term. His second term as a mayor of Baqa ends in December 2019.
Abo Mokh studied at The IDC Herzliya College to get a Master's Degree in Political Science. He wrote his thesis on the political schools of the Arab minority in Israel at Haifa University, where he got his Ph.D. degree. Dr. Morsi Abo Mokh wrote his dissertation about the ethnical conflicts and the role of the social capital building sustainable peace: Rwanda, Bosnia and Herzegovina, and Sri Lanka as study cases.
Abo Mokh publishes articles in Hebrew and Arabic in various publications. He writes on political and social issues, concentrating on the political life of the Arab minority in Israel. He published two books, the first about the political schools of the Arabs in Israel, and the second one is about the social capital and his role to build a sustainable peace between groups with ethnic conflicts.
Abo Mokh is a researcher at the postdoctoral program at Tami Sctaimetz center at Tel Aviv University. His postdoctoral research examines the movement of the Knesset elections boycotters.
Director, IDEA: Center for Liberal Democracy
Hillel, PhD, married + 3 – is the director of IDEA – Center for Liberal Democracy.
Hillel received his PhD in Jewish theology from the Hebrew University of Jerusalem in 2013 after dividing his study course between the Hebrew University, NYU and the Freie Universitat in Berlin. He publishes public and scholarly essays on classical Jewish theology as well as on Israeli politics and political theology.
His first book was recently published at Magness Press, and its English rendition is due to see light at Palgrave Macmillan later this year.
In recent years, Hillel served as Visiting Assistant Professor of Israel Studies at JTS, New York and as the head of Misholim, an honors program for political and civic education at Oranim Teachers' College. He also works as a content advisor for the Israeli President's Bureau.
From 2012 until 2015, following a period of grass roots political activism, Hillel joined Molad: The Center for the Renewal of Israeli Democracy, where he served as Director of Programs
Director of the Haifa Branch and Shared Society, Shatil
Fida is the director of the Haifa branch and shared society in Shatil. Former Co-Director at Mahapach-Taghir. She was born in was  Nazareth, and grew up in Neve Shalom, an Arab-Jewish village.
She has two daughters.
Fida holds a bachelor's degree in Social Work from Tel-Hai College and a master's degree in Gender Studies from Bar Ilan University. Fida has always strived to learn and develop personally and professionally. She has participated in different courses, including Conflict Management, Community Organizers for Social Change, Facilitators Training.
Member of the National Secretariat of Hadash – The Democratic Front for Peace and Equality. Fida is on the Hadash  list (number 8) during the 2019 elections.
Besides her passion for learning, Fida is committed to advancing social justice. For the last 25 years, Fida has dedicated her life to women's empowerment and social change. Her activism started as a young woman Volunteer at the Hotline for Victims of Sexual Violence.
Fida work as Coordinator of the Awareness Raising Project at "Women Against Violence" for 13 years and became to be the Director of the Social Change Unit at Women Against Violence. 
Fida began her work at Mahapach-Taghir as Co-Director in 2013.  Mahapach-Taghir means 'change'. The organization is a feminist grassroots Jewish-Arab initiative for social change, established to promote a shared society in Israel with equal opportunities for all.
CEO Arab Center for Alternative Planning
Samer is the director of the Arab Center for Alternative Planning, which addresses issues of planning and construction in Arab localities. He  also is facilitator for groups at Neve Shalom focused on conflict resolution. Previously, Samer served as head of the Arab Student Committee at the University of Haifa. He is secretary of the Arab-Druze initiative calling for an end to mandatory military conscription for Druze and is a member of the Hadash Party national secretariat. Samer holds a master's degree in democracy studies from the University of Haifa, and is currently working n his dissertation. He and his family live in Haifa.
Regional Director, Naamat Southern Triangle
Maisam is a social activist, a feminist, and political organizer in Israel. In 2007, she was elected to the Histadrut and became the chairwoman of NAAMAT, the Hisdadrut's internal women's organization and the largest women's organization in Israel, as a candidate for the Hadash Party. Maisam has been organizing women in six Arab-Israel villages ever since. It was in this capacity that she helped organize one of the most massive, country-wide demonstrations in Israel's history last year to protest violence against women in Israel.
Maisam is also helping to build a shared future for Jews and Arabs in Israel. She is a member of the national leadership team of Omdim Beyachad (Standing Together), a grassroots Israeli movement that organizes Arabs and Jews in Israel around campaigns for peace, equality, and social justice. She sits on the board of Sikkuy, an organization that advocates for equal treatment and presence in public space for Arabs and Jews and Itach-Ma'aki: Women Lawyers for Social Justice.
Maisam holds a BA in Criminology and Sociology and an MA in Educational Leadership from Bar Ilan University. She lives with her family in Tira.
Yehuda is an architect and planner, a co-founder of SAYA/Design for Change and founder of Terra Una Planning LTD. He is a graduate of the Harvard Kennedy School of Government (Masters in Public Policy), holds a bachelor's degree in architecture from the Technion-Israel Institute of Technology (Bachelor in Architecture Cum Laude), and is a current Doctoral candidate at the Hebrew University, writing his dissertation on cross border movement in peaceful border regimes. Yehuda specializes in the connection between design, planning, conflict resolution and policy, aimed to inspire and envision peaceful approaches to security oriented issues and. In the past years he has been an advisor to Mrs. Tzipi Livni, former Israeli minister of Foreign Affairs, advised Mr. Reuven Rivlin the President of Israel, and has worked with a broad array of governmental entities NGOs, peace initiatives and think tanks to conduct studies, tools, designs and partnerships to promote concept of constructive border regimes, and conflict resolution in areas of civil, economic or territorial dispute. Along the years, his work creates an extensive database for peace making, and has served policy makers, military entities and leaders in former negotiations. He is the author of "Children of Time and Residents of Space" (Resling Publishers 2015) and has written extensively about his work.
Yael serves as the Israel Director at J Street – an American pro-Israel pro-peace lobby group. Born and raised in Tel Aviv, Yael holds a Master Degree in Public Policy and a Bachelor's Degree in Sociology, Anthropology, and Political Science both from Tel Aviv University. In her previous position, Yael worked at the Shimon Peres Center for Peace where she served as Director of the Civil Leadership Department. During this time, she also served as the Israeli coordinator of the Palestinian-Israeli Peace NGO Forum, a network of some 100 Palestinian and Israeli peace and dialogue organizations, a position she held from its establishment in January 2006 until January 2012. Prior to that, Yael was a Research and Teaching assistant in Tel Aviv University. Yael is an Atkin research fellow at the International Center for the Study of Radicalization in King's College London and a fellow at Mitvim the Israeli Institute for Regional and Foreign Policy. Yael writes and interviews on issues relating to the Israeli Palestinian conflict, Israeli civil society and politics, American politics and Jewish community and foreign policy.
Director, Berl Katznelson Center
Rami is the Executive Director of the Berl Katzenelson Center. Rami holds an MA in Sociology from Ben Gurion University in the Negev, with his research focused on education inequality in Israel. Prior to joining SEA, Rami worked for five years at 'Koach LaOvdim", a ground breaking labor union established in 2007 that sparked a revival of labor organizing in Israel. Rami was the organization's first employee with its establishment, serving a pivotal role in developing its professional and organizational structure, as well as organizing workers from variety of fields. In the past Rami worked with former leader of the Labor party MK Amir Peretz and also served as the director of a unique program at Haifa University for Jewish and Arab students involved in community organizing in impoverished communities. Rami is a lecturer and a regular commentator and publicist in Israel's newspapers and journals on issues of inequality, social Policy and politics.
Chair, Ultra-Orthodox caucus Labor Party
Michal is founder and chairperson of the ultra-Orthodox Caucus in the the Labor Party in Israel, and a candidate on the Labor party list. She was one of several ultra-Orthodox women who recently ran for a seat on the all-male local council in the town of El'ad, a religious municipality. Michal manages Haredim for the State, a series of courses for politically engaged ultra-Orthodox women and men, a project of the Berl Katzenelson Foundation and Friedrich Ebert Stiftung. She is also a Fellow in the Social Economic Academy, and an active member of Ko'ach La'Ovdim, Israel's Democratic Workers' Organization. Michal is involved with Bat Melech, an organization that helps women victims of domestic violence in the religious community. She is also a Board member of the Israel Women's Network. Committed to integrating ultra-Orthodox women into local and national politics in Israel, Michal believes in unifying all Israelis in the struggle for social justice and peace. Michal holds a B.Sc. in Computer Science, and lives with her husband and 4 children in El'ad.
Candidate for Democratic Union
Avi Is a peace activist, a candidate for the Israeli Democratic List running for office. He is formerly the General Director of Peace Now, Israel's largest and longest standing peace movement. Prior to joining Peace Now, Avi has led a variety of social and political campaigns, including elements of the struggle for LGBT rights and the struggle for rights of self-employed workers. As a social entrepreneur, Avi also co-founded the Public Defense Front, an NGO focusing on narrowing social-economic gaps in Israel. Over the past decade, Avi worked as the CEO of two advertising firms, David & Jonathan and Migzarim, both of which focused on tailoring campaigns to specific sectors of the Israeli public. Each campaign ran by these two companies had a corporate social responsibility element. Prior to his work in advertising, Avi served as a Major in the Israel Defense Force for 15 years, and became known in 1997 after preventing a Jewish settler from committing a massacre in Hebron.
Director, Arab-Jewish Relations Program Israel Democracy Institute
Since 2015, Nasreen has served as the Director of the Arab-Jewish Relations Program at The Israel Democracy Institute (IDI) where she was previously a researcher. Prior to her work with IDI, Nasreen directed the Merchavim Institute's initiative, Diversity in the Teachers' Room, collaborating with the Ministry of Education to integrate Arab teachers into Jewish schools. A native of Ramla and an expert in the field of Arab-Jewish relations, Nasreen works to bridge socio-economic gaps between Jewish and Arab citizens of Israel. In particular, she has expertise on efforts to advance informal education in Israel's Arab society, lift the socioeconomic profile of Arab youth, improve integration of Arab citizens into higher education and the job market, and increase representation of Arabs in Israel's civil service and decision-making circles. Nasreen has won numerous academic distinctions and scholarships, including the University Merit Scholarship of Tel Aviv University's Department of Geography and Human Environment (2012) and a Merit Scholarship from the Bikura Science Foundation (2011-2012). A current Doctoral candidate at Tel Aviv University, her thesis examines "The contemporary impact of social space barriers on the inaction and future orientation of young Arabs aged 18–22." She holds an MA in Education and Social Geography. Nasreen is a senior consultant at Portland Trust and a board member of the New Israel Fund and the Israel Women's Network.
Israel Director, New Israel Fund
Mickey is the Executive Director in Israel of the New Israel Fund. Prior to this role, he was Executive Director of Israel Hofsheet ("Be Free Israel"), a grassroots organization that aims to influence public opinion and policy making on the issues of religion and state in Israel. Mickey also serves as a city council member in the city of Tel Aviv-Jaffa. Previously, Mickey was the Spokesperson of MK Ilan Gilon (Meretz). Prior to his work with MK Gilon, Mickey was a Project Director at European Friends of Israel (EFI), a Brussels based organization which aims to improve relationships between the European Parliament and Israel. Additionally, Mickey worked as the Associate Director of "Festival Beshekel" an Israeli Non Profit, which works to develop avenues for cultural and artistic expression in the periphery of Israel. After completing his military service as an Intelligence Officer at the IDF, Mickey served as an Emissary (Shaliach) for the Jewish Agency for Israel under the auspice of the Jewish Federation of South Band, Indiana. Mickey holds an MSc in Public policy from the University College London, as a Chevening scholarship awarded by the British Foreign and Commonwealth Office and the British Council, and a BA in International relations and Middle Eastern studies from the Hebrew University. Mickey was the recipient of the 2013 NIF UK Human Rights Award, and was selected to receive The Gallanter Prize for Emerging Israeli Social Justice Leaders in 2015.